Craft Mobility Solutions for Better ROI In Brampton, Mississauga & Toronto Canada
Mobile Apps Development Services : With the concept of "Mobile First", we transmit rich experiences to the small screens assuring the success of your business. Starting from the primary idea brainstorming of your mobile app to its ultimate deployment in the app store, our mobile application development services deliver full-cycle mobility solutions while reducing overall detriment.Our app development squad boasts deep experience delivering tailored apps for a variety of platforms, including Android, iOS, and Windows Phone. We outline business requirements and use illustrations to mobility and help them surmount the quickly changing market trends. Moreover, our experts pick the most suitable technologies and methodologies to suit your project size and budget.
We transform your Mobile App Idea Into A Reality!
Web Swiggy is recognized as the most reputable company in Toronto offering mobile app development services that are scalable and unique.
The Best Mobile Apps Development Company In Brampton, Mississauga & Toronto Canada
We at Web Swiggy offer result oriented services for all your digital needs under one roof. Our services vary from web design & development to SEO to digital marketing to mobile app development. Being creative we specialize in help achieving businesses their goals efficiently through digital means. We feel proud of the services that we have been offering for many years. Our team of professionals works tirelessly to provide the customers with the best web and IT consulting services at affordable prices after studying and analyzing their needs in depth. We continuously work for the improvements; innovations that help enhance our quality of service. We strive hard to enhance customers' business by aligning their business strategies with our technology solutions. Providing excellence with commitment is our prime objective. Web Swiggy helps you to build a positive brand image that will bind the existing customers and attract the additional new clients to its fold. Give us an opportunity to serve you with our cutting edge technology for all your requirements of web designing, development and digital marketing.
If you need Web Design, SEO and Digital Marketing Services, you can contact WebSwiggy at +1 647 236 8585 or Book Free Consultation on our website Webswiggy.ca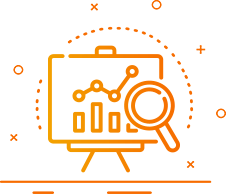 Get optimal website development services and achieve success in the global market!
The Best Solutions for Our Clients
We look forward to building long-term relationships with our clients through our quality services. We welcome and feel proud in responding to all your queries.